Articles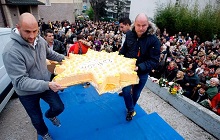 Braco's birthday celebration 23.11.2014.
At Srebrnjak 1 in Zagreb the yard is crowded. It is November 23rd and we are at Braco's birthday! From 3am until late afternoon buses are arriving.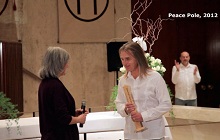 "He could not be embodying the Spirit of Peace more. He just is it."
Rev. Deborah Moldow, Representative to the United Nations of the World Peace Prayer Society, in a live interview on Braco-Europe.tv on the occasion of the upcoming United Nations International...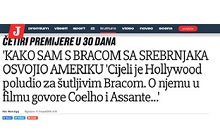 TOP ALTERNATIVES: BRACO FROM SREBRNJAK won Hollywood with silence
Croatian magazine: "MOJA SUDBINA" November 29th 2016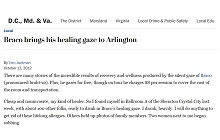 Braco brings his healing gaze to Arlington
There are many stories of the incredible results of recovery and wellness produced by the silent gaze of Braco (pronounced braht-zo).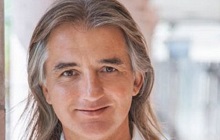 Russia: Look, a Light Emitting (belwesti.ru)
This is a Russian article which announced Braco's recent visit to Russia, which took place on September 15 to 17, 2013. It is a story about Braco and his work.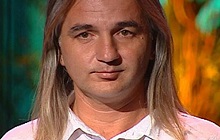 Some Say Man Heals With A Gaze
Can this man really heal people simply by staring at them? Some say it sounds crazy, but others swear he can really heal by his gaze.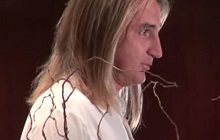 Braco, Croatian mystic, cures with his loving gaze at Conscious Living Expo
Braco is a Croatian mystic. He has Fabio hair and, according to his followers, he has an incredible gift. He cures people of their ills with his tender, loving gaze.